It took me a while to read 'Six of Crows' by Leigh Bardugo. I'm not sure why, but I seemed to procrastinate over it immensely! Maybe it was the jump in-between characters, but in any case, I finally finished it!
Synopsis
Criminal prodigy Kaz Brekker is offered a chance at a deadly heist: break into the Ice Court – a military stronghold that has never been breached – and retrieve a hostage whose knowledge could change Grisha magic forever. To succeed would mean rich beyond his wildest dreams – but he can't pull it off alone . . .
A convict with a thirst for revenge.
A sharpshooter who can't walk away from a wager.
A runaway with a privileged past.
A spy known as the Wraith.
A Heartrender using her magic to survive the slums.
A thief with a gift for unlikely escapes.
Six dangerous outcasts. One impossible heist. Together they might just be unstoppable – if they don't kill each other first.
My Review
This book was written very well. I could leave it at that but I won't, because, hey, that's not what a book review is all about. 
While the book was written well, it took me an age to read it. I have no idea why. I just recall every time I looked at the book that I would think of excuses not to read it. I was tired. I had other things to do. I just couldn't be bothered. Yes, it was written well, but it did my procrastination a heap of good too.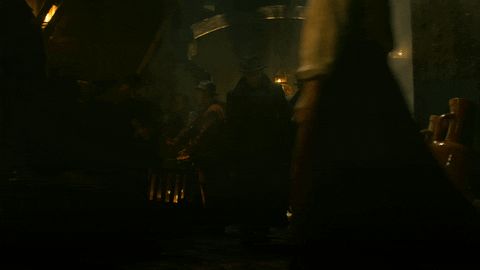 What did I like about it? For one, I liked all the characters. They were each unique and I did genuinely like all the chapters being from the point of view of each character. But I got bored a few times in the first half of the book, wondering when the shit was going to hit the fan – as it always does. Much of the beginning of the book was the point of view of the characters and their thoughts on the upcoming heist, as well as how to set it all up. It gave good background, including the scenes between Nina and Matthias and why he has a thirst for revenge, which if you have watched the new Shadow and Bone series, you should know well. I officially liked how the tv series brought about the six crows – or at least five of them.
The book itself delves into their history across the entire book, jumping backwards in time at relevant points to give a deep dive into why they are how they are in the present. The reasons Kaz wears gloves and walks with a cane are revealed, and even Jesper's secret – no spoilers here, sorry.
I enjoyed the second half of the book more than the first half, and read it in half the time too, which considering how long I read it for, was great for me…
I could tell a lot of research went into the story, and I congratulate the author on that. From fight scenes to the different variables each character had to consider – and brought to the group, to the inner dynamics with the team, I really liked it all. 
Overall it was probably 3.5 stars, just because I really liked it by the end, but the first half of it really did not tug at my attention span.
I'm keen to read the next book though, as this is a duology, so watch out for my review on Crooked Kingdom in the coming weeks.
In six of crows fashion…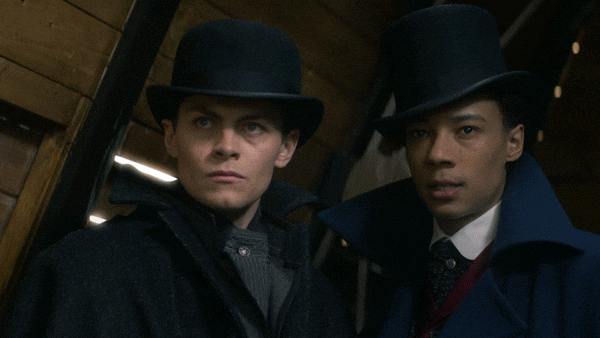 Kate @ Kandid Chronicles x